http://www.ebay.com/itm/372098707484
Just ordered 2 of them. I will be ditching my carbs though, in place of 17mm Polini's instead. So if anybody wants to buy my carbs when they get here, just let me know. The important thing though, is if you have been holding out on doing a BBK on your Spree because of the stock intake issues. That problem will be taken care of by this kit. So come on... MAKE YOUR SPREE AS FAST AS MINE... EVEN FASTER!!
I think many of us have been waiting a LONG LONG time for these.
I plan on swapping out the Kitaco on mine for one of the kits, the other one will go on my other Spree. So I will more then likely have that old Kitaco I am using up for sale too (real cheap). In addition, I will more then likely offer up my ported SB50 reeds as well. That's how good these Taz carb kits are..
Expect some more dyno run vids after I have these installed on both scooters to see a HP/Torque comparison between stock gears and pipe .vs Taz gears and MLM.
GET ONE!!
But CAUTION!! I don't believe the carb provided with the kit has the extra inlets for vacuum or oil (or maybe it does and I just didn't see it, perhaps Taz could give more insight). If you get one of these kits, you will maybe only have 1 line (on the intake) just for vacuum, so you will either have to
A: Delete the oil pump and run 32:1 premix in the tank
or
B: Do like I am doing and swap out that carb for a Polini which DOES have the extra feed for the oil pump and run 96:1 in the tank with the oil pump.
This is also a 21mm carb, recommended MAX for a Spree/Elite E, is 18mm. It will work, but for more fine tuning, you'll want to consider a smaller carb later on down the line for better vacuum pressure through the venturi.
Also, if you are not familiar with this type of carb, it has a MANUAL choke. There are extender cables available for it that allow you to mount the choke in a more accessible location.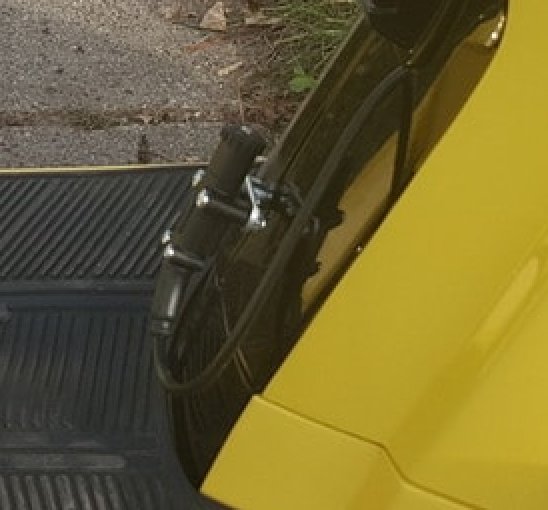 EDIT:
UPDATE, IT DOES INDEED HAVE THE EXTRA NIPPLE FOR THE OIL INJECTOR, NO MODS NEEDED.