So I have been looking forever for replacement decals, asked around for them, got leads but never answers. What a frikken' pain!!! So I broke down and bought the only close to 1986 decals I could possibly find on eBay:
Once they arrive, before I put them on my Spree, I intend to scan all of them along with dimensions and I will post them in this topic for everyone else. High resolution so excuse me in advance if any of the images are frikken huge!! I will also try providing correct measurement in millimeters, and the correct part number as well I.E.....
84-87' MARK, MAINTENANCE CAUTION P/N: 87542-GA7-600
If ANYBODY can provide me with the correct FONT used in the graphics, that would be a big help as well.
I will post all scanned images with the background removed for easier printing on clear vinyl. I'll be starting with the 1984 Spree since I will have those readily available soon, and they will be posted below this message in chronological order by year. So I will be editing often. If anybody sees any corrections that need made, please let me know so I can photoshop the correct wording into the decal.
Just an FYI, you can buy clear vinyl paper from Amazon/eBay, etc, as well as white vinyl. Don't know about silver but I'm sure something is out there.
Here is a link I found to the clear type, which will work on most any printer:
https://www.amazon.com/dp/B004JZYXXW
Your local Hobby Lobby/Craft store, might also carry it.
And here are the stickers
Common
LABEL, ACCESSORIES & LOADING 59mm x 45mm P/N: 87512-GK8-600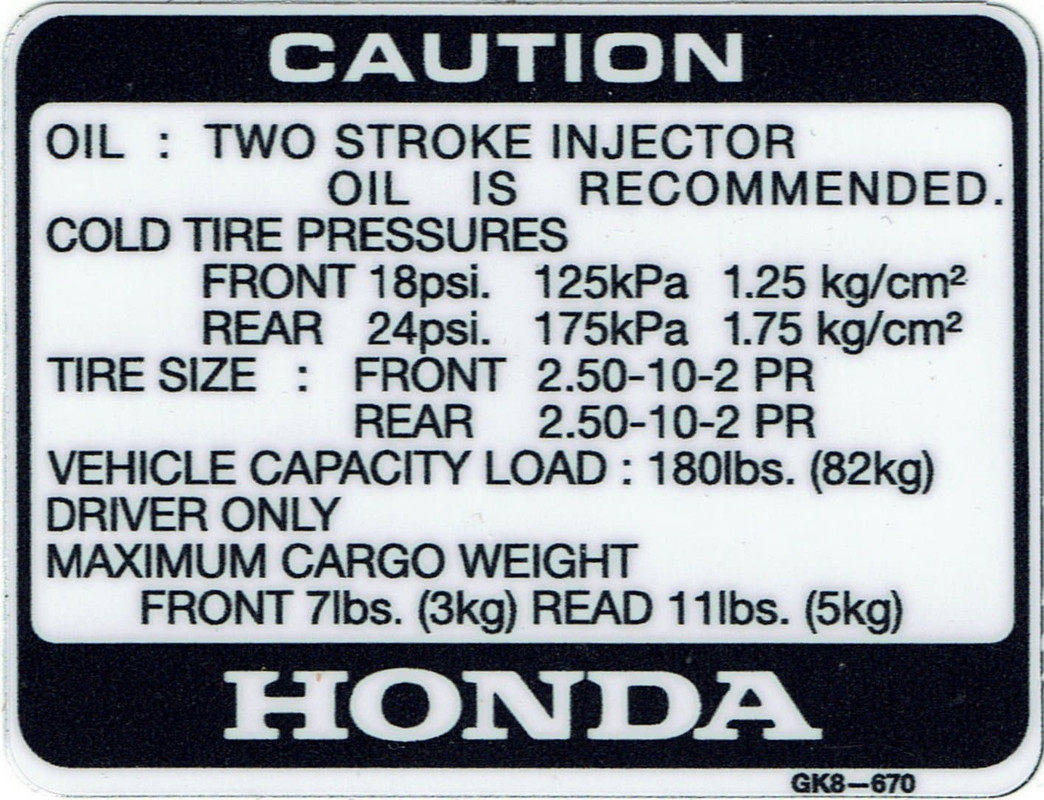 INVERTED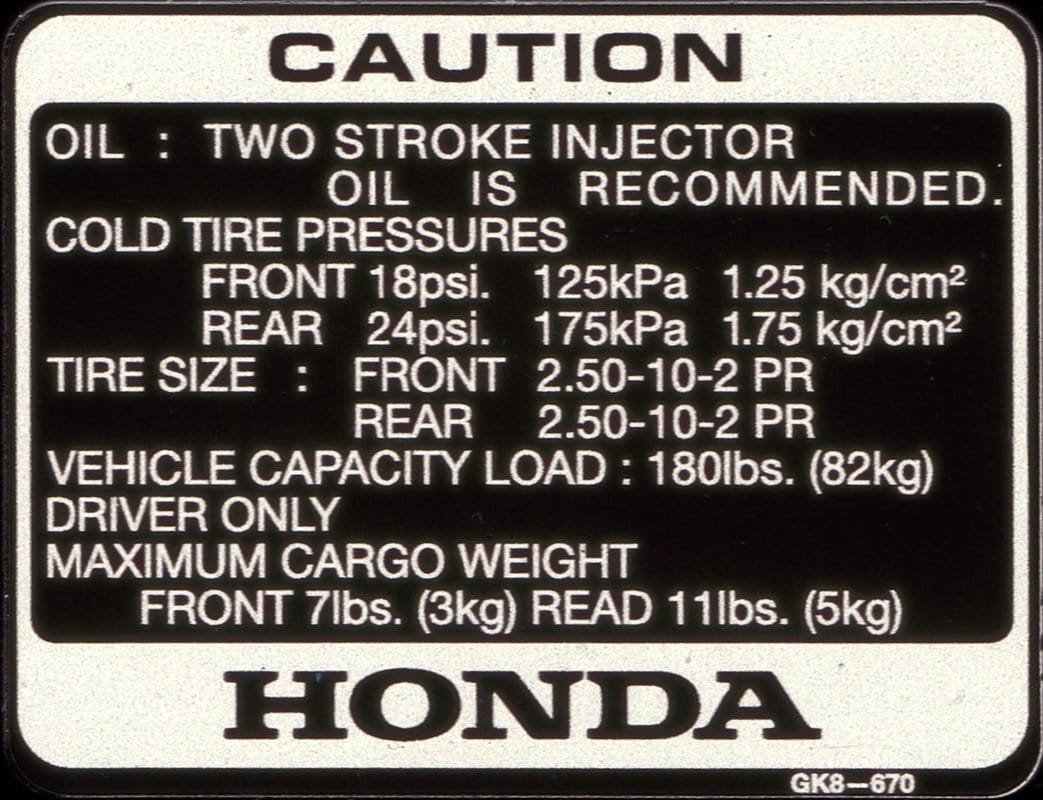 Unleaded Fuel Only (Transparent) 53mm x 9mm

Cortina White Color Code 38mm x 16mm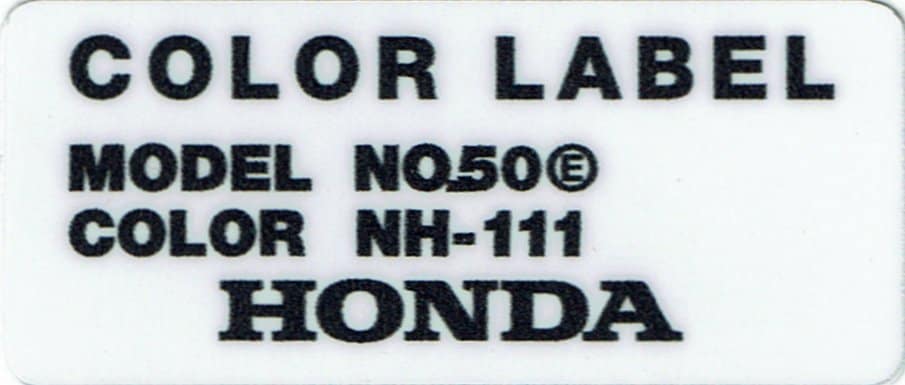 LABEL, HELMET HOLDER 28mm x 15mm P/N: 87511-323-670
MARK, DRIVE CAUTION *NH1* 69mm x 26mm P/N: 87560-174-770ZA

LABEL B, CAUTION *NH0* 69mm x 26mm P/N: 87509-GK8-670ZB

LABEL, USE CAUTION *NH0* 54mm x10mm P/N: 87511-147-670ZB

LABEL, OPERATOR WARNING *NH1* 53mm x 17mm

LABEL, BATTERY CAUTION 44mm x 35mm P/N: 87506-GK8-670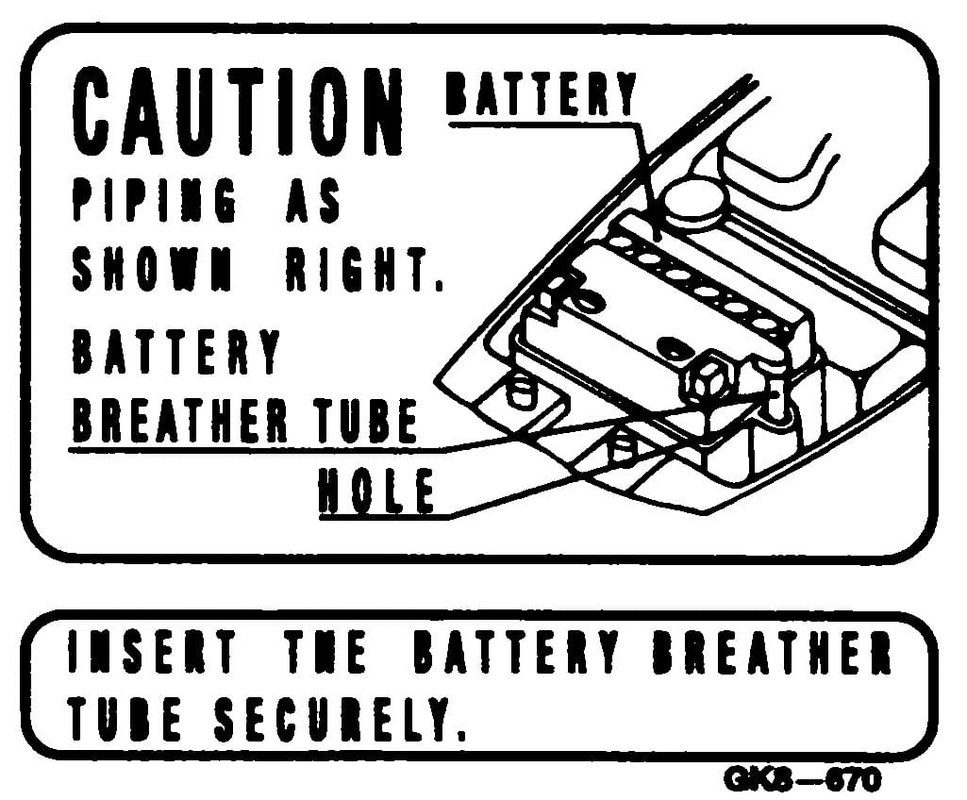 MARK, MAINTENANCE CAUTION 64mm x 19mm P/N: 87542-GN2-600ZB

1984:
LABEL, CAUTION *NH1* (Black) 84mm x 30mm P/N: 87505-GK8-670ZB

MARK, BODY COVER (TYPE1) 155mm x 60mm P/N: 87128-GK8-670ZA

MARK, FRONT COVER (TYPE1) 81mm x 30mm P/N: 87130-GK8-670ZA


1985:
1986:
LABEL, CAUTION *NH1* (Black) 84mm x 30mm

1987:
*PENDING*
CUSTOM: