What's up everybody! Fairly new to this site and have been lurking since I purchased this beauty. Not new to the Scoot game as I have been Ruck'n it out with TR but feel this is the best home for this build since the site is bike specific. Started a thread over at TR for this bike, but it was when I decided to go with the swap, is when I knew she should be here.
Well here she is! 1987 Honda Spree with the "OHH SO DESIRABLE" Kriti Blue! I went through a few different names/themes and was up until I photo shopped different wheel colors that PINK was the perfect match for the MINTY'NESS! So with previously selling my Wife's metropolitan and her fetish with Victoria's Secret, i introduce to you in her honor, "Victoria's Spreecret"
In progress for about a month now so i'm just going to dump the photos that I have in this first post with headings of the timeline.
CraigsList Ad Pic - I was SOLD SOLD SOLD on the color. $300 cash, Clean Title, Didn't Run (He said the fuel diaphragm was bad...) I used that as a negotiating tool since his asking price was $420. Long story short, carbs clogged lol, typical...
On the Truck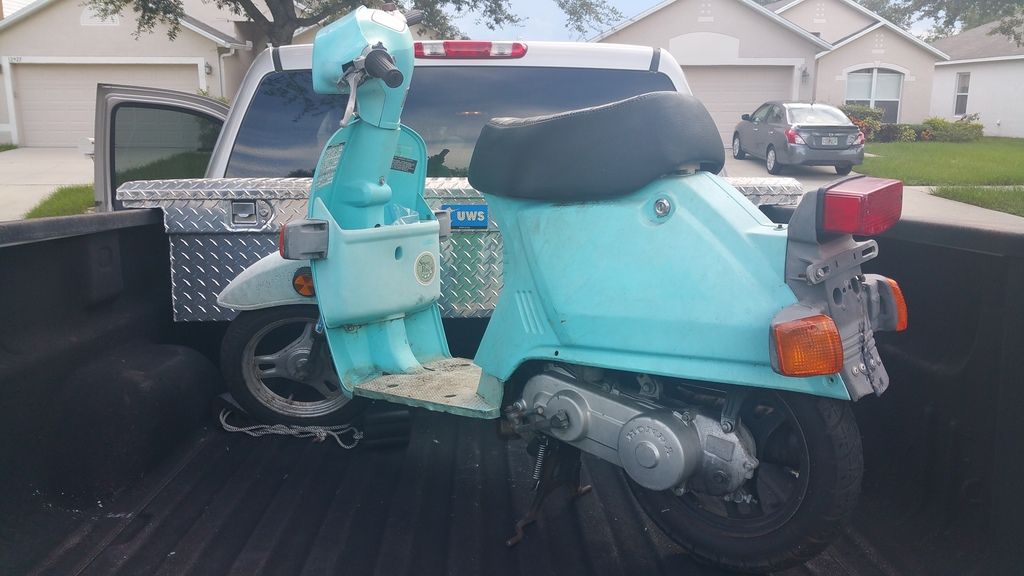 And at her new home!
LETS GET NAKED!
Plastics cleaned up really nice, only one broken off tab that i found that held the cluster to the housing. Screw and broken piece was still in there though so i'll GET it glued back together.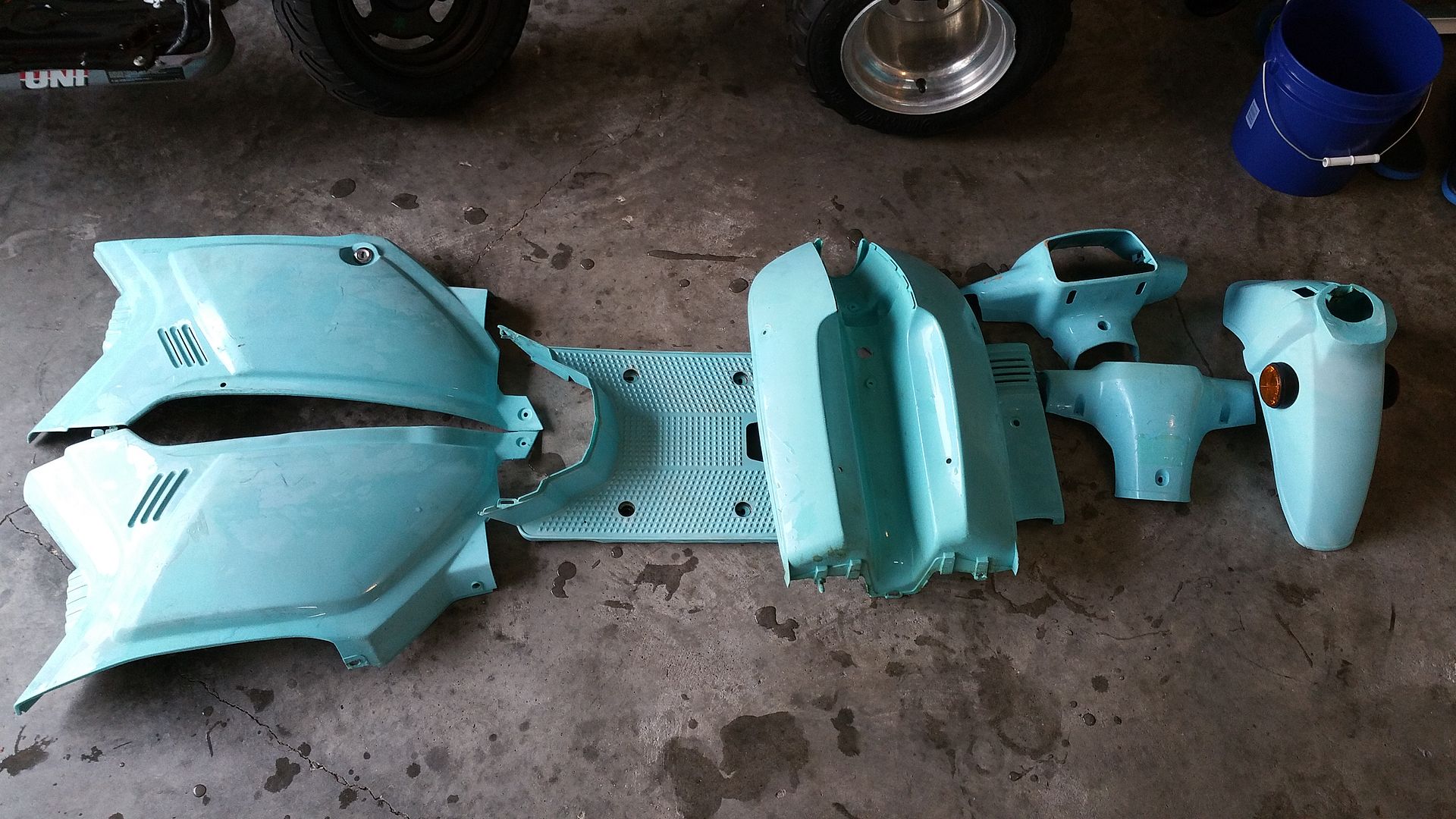 Scrap Pile Headed to Work to get Blasted with some Black Beauty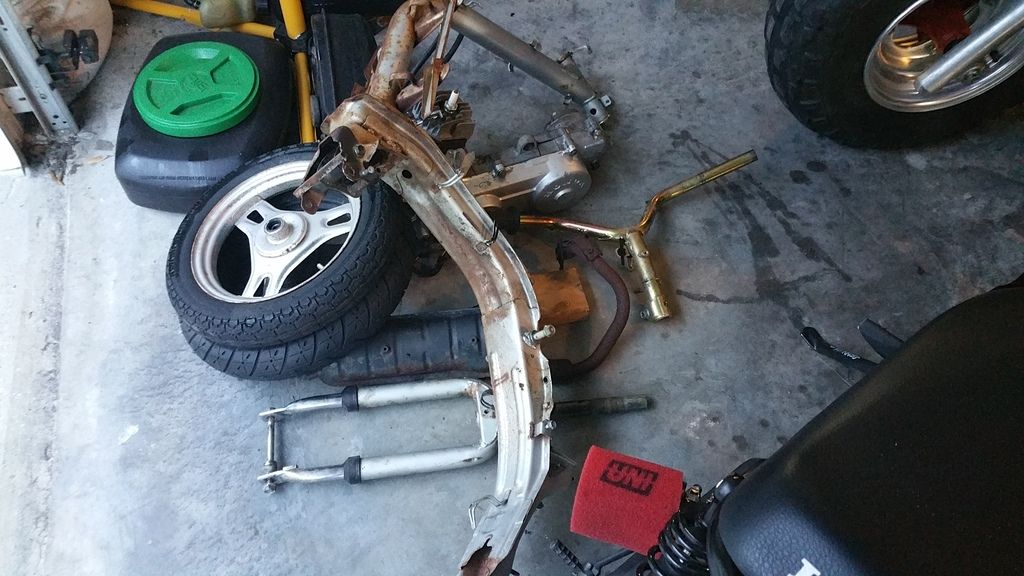 Fixed the broken weld on the center stand and SHES ALL STRIPPED DOWN!
(Didn't remove the tires because they will most likely be changed anyways, and this ain't no show bike that's for sure lol)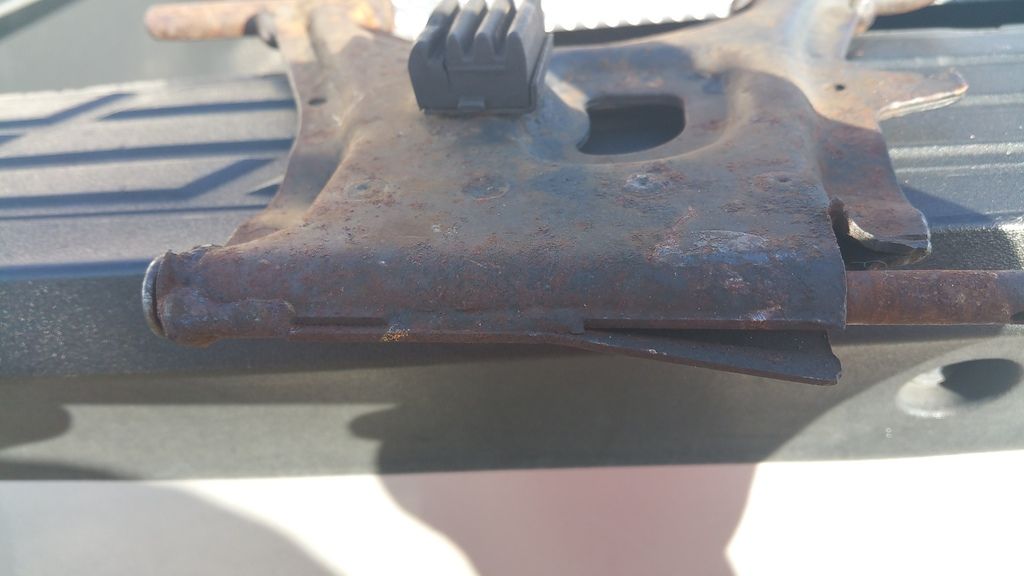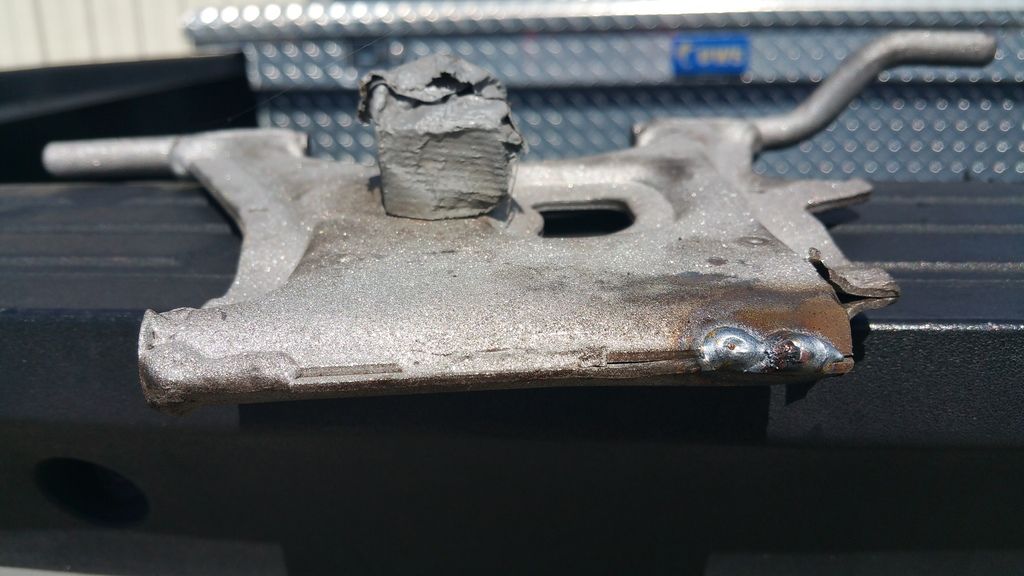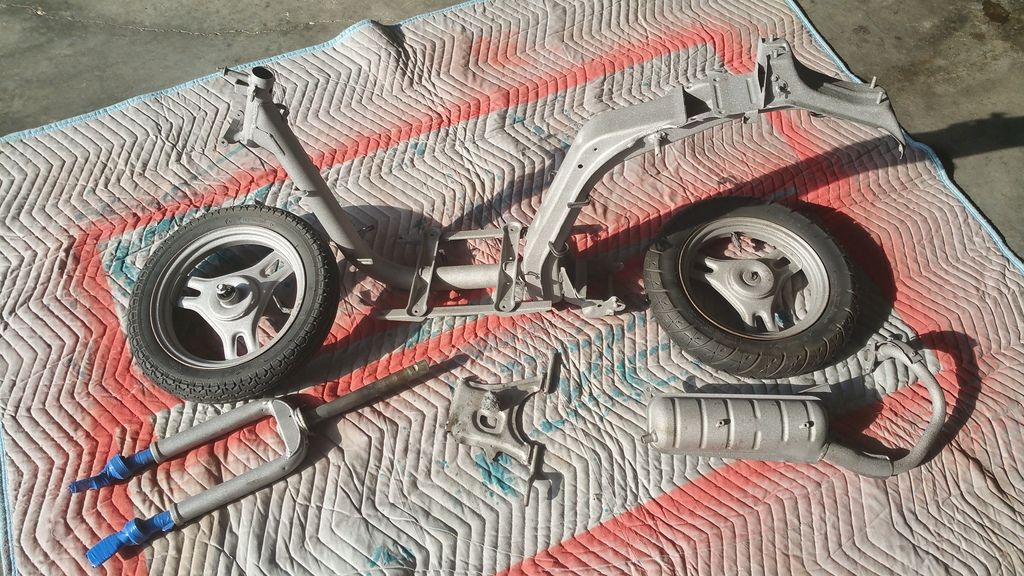 That's the tear down, I'll start another post to catch up with the re-build.