Moderator: Moderator
Elite

Posts: 355
Joined: Wed Aug 17, 2016 4:11 pm
Location: FloGrown
Geez 37.5K on the meter
---
Noob

Posts: 9
Joined: Wed Oct 19, 2016 8:05 pm
Location: Upper Michigan
I know right, had to save the pics just for that purpose I didn't think they went that high lol.... Honda's live forever...Miss my '83 200x and '03 400ex. But my elite slowly taking the place of those old toys lol. Now to find the ole lady one so we can go scootin' together

1994 Elite S
All Original Bone Stock - Razz Exhuast to replace cobbled up original...
6000 miles on odometer
Upgrades this winter
---
Elite

Posts: 355
Joined: Wed Aug 17, 2016 4:11 pm
Location: FloGrown
Just SOLD my All Original 1986 200x
Sold it to a buddy at work so at least I can go to his house to ride it still!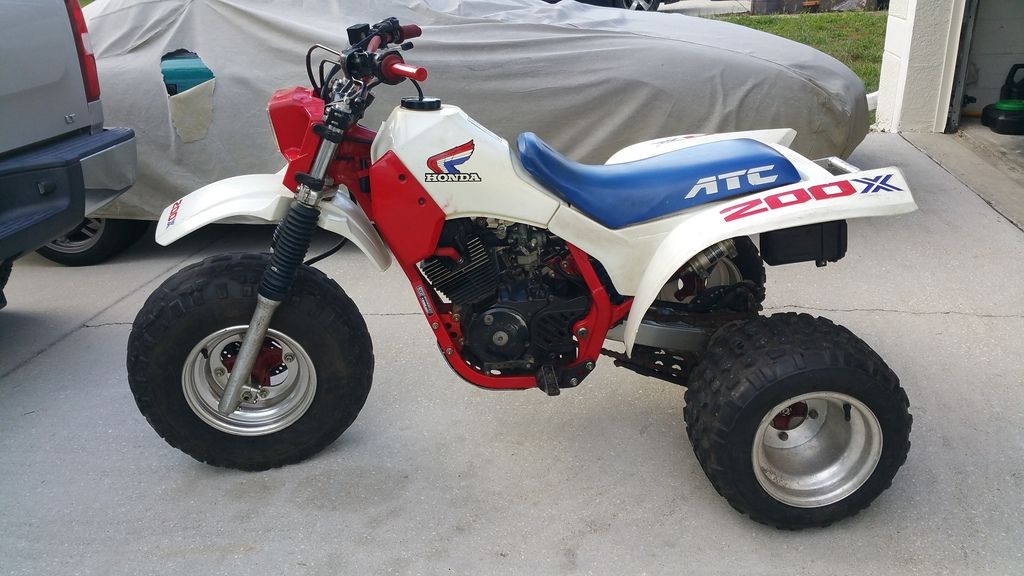 ---
Noob

Posts: 9
Joined: Wed Oct 19, 2016 8:05 pm
Location: Upper Michigan
d*** that's the nicest '86 I've ever laid eyes on.
Well done, sorry you had to sell it but at least it's close. Wow that thing up here would have fetched top dollar hard to find any of the '86's let alone in that condition usually pretty well beat rode hard put away wet. Then forgot about. Haha...Going to go and dbl check my stock variator on the Elite today temps out today slowly approaching 50 kinda gusty though but should be good get some miles on the scoot today. No tellin when the snow will be flying. Boooo.....

1994 Elite S
All Original Bone Stock - Razz Exhuast to replace cobbled up original...
6000 miles on odometer
Upgrades this winter
---