So in an attempt to shave off rotational mass, and increase performance, considering swapping just the rear rim with something lighter. The Honda Metro 50 rims are popular and can run tubeless, which shaves some weight. But what about a full aluminum option, such as the GY6 50cc bikes? If brake shoes fit, this could be viable, but I'm not so sure its direct fit.
Something like this rim here:
https://www.ebay.com/i/223284819890?chn=ps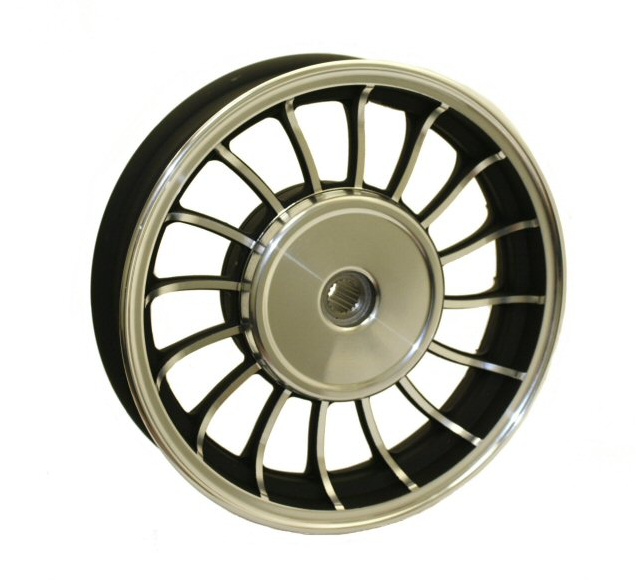 Trying to cross reference stock SA50 rear brake pads, and it seems close! But still researching..
https://www.amazon.com/105mm-Front-Brak ... B00S97IKPS
Theory:
[Rear Alum Rim + Tubeless Tire 3.0x10] = less weight than << stock steel [3spoke + tube +tire] == SPEED GAINS
Think Rear DIO ZX rim is an option, but hard to find.. NCY rear too, but pricey$$. I'm searching for budget baller options, as always