I have this problem. Many of the lights in my town will not register my moped. I tried a small powerful magnet but this would only work if I pulled the magnet off and put it on the ground near the buried wire.
The other day I did this.
oh wait you can't see it good there.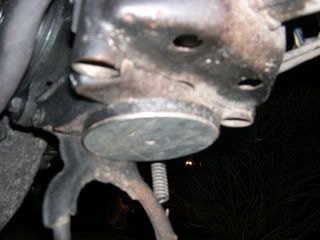 This is a magnet from the bottom of one of those magnet attached CB radio antennas. It works flawlessly. I had read about this elsewhere. Basically the stop light trigger is a metal detector. Which detects disturbances in electromagnetic fields. Produce a large enough disturbance (ie large mass of steel or a magnet) and it trips.